Jesteś tutaj:  

Zagłuszacz dyktafonów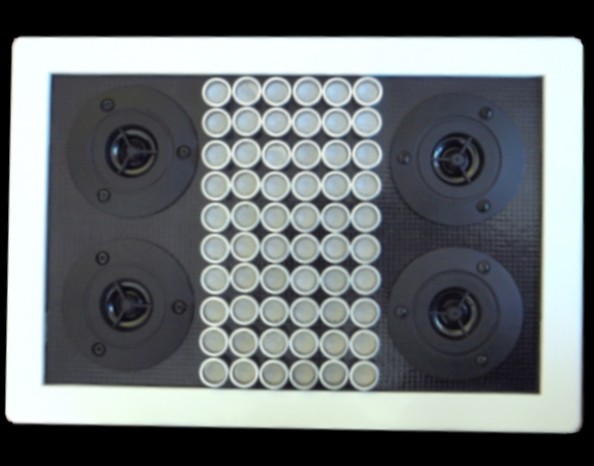 SONIC PANEL N+ to dużej mocy, dwupasmowa ultradźwiękowa zagłuszacz mowy drugiej generacji z dwoma trybami pracy: ULTRASOUND-2 i ULTRANOISE-2. Zagłuszacz  jest wykonany jako panel, który może być zainstalowany w obrazie, ścianie lub w niektórych meblach biurowych. Wymiary panelu (cm) 32x22x3. Liczba nadajników ultradźwiękowych: 60 + 4. Ultradźwiękowy zagłuszacz nagrywarek audio  to generator ultradźwiękowy, który paraliżuje  mikrofony i przedwzmacniacze różnych urządzeń nagrywających.

Tryby pracy ULTRANOISE-2 i ULTRASOUND-2 to 2 różne algorytmy tworzenia szumu ultradźwiękowego.Powszechnie stosowane w trybach ULTRANOISE-2 i ULTRASOUND-2 Ultradźwiękowy nośnik jest modulowany za pomocą sygnału szumu o słyszalnym zakresie. W mikrofonie rejestratora dźwięku ten zmodulowany sygnał zamienia się w głośny szum, który obejmuje wszystkie inne dźwięki. W zakłócaczach 2. generacji stosuje się 2 częstotliwości ultradźwiękowe, co znacznie rozszerza liczbę typów urządzeń rejestrujących tłumionych.
RÓŻNICE w ULTRANOISE-2 i ULTRASOUND-2
Główną różnicą jest głębokość modulacji nośnika ultradźwiękowego. Tryb ultranoise ma maksymalną głębokość modulacji, która zapewnia maksymalne tłumienie, ale sygnał zakłóceń słychać przez ludzkie ucho jako dźwięk przypominający dźwięk AC w tle niepotwierdzonego głośnika. W trybie ultradźwiękowym zagłuszacz  jest prawie bezgłośny, ale promień tłumienia zmniejsza się około 1,3 razy.
Napięcie pracy
9 V
Napięcie zasilania
230 V
Pobór prądu
2 A

Generowana częstotliwość   ULTRANOISE-2

25 kHz

Generowana częstotliwość  ULTRASOUND-2

18 kHz
Tryby pracy

ULTRANOISE-2
ULTRASOUND-2


Temperatura pracy
-20 d0 50 st. C