Problematyką związaną z kontrolowaniem niani zajmujemy się od wielu lat. Z naszego doświadczenia wynika że kontrola ta powinna być podzielona na trzy integralne obszary, a mianowicie :
Kontrola niani w przypadku dziecka, które nie mówi.
Kontrola niani w przypadku dziecka, które mówi.
Kontrola niani, która plądruje zawartość "szaf i podobnych miejsc".
W pierwszym przypadku mamy do czynienia z dzieckiem, które nie mówi. Sytuacje kryzysowe są sygnalizowane poprzez płacz dziecka. Dziecko takie jest mało "ruchliwe" to znaczy przebywa w kojcu, łóżku lub wózku. Uwarunkowania te pozwalają na skuteczne stosowanie: rejestracji obrazy z fonią, transmisje obrazu z fonią na pewną odległość, rejestracje tylko fonii, powiadamianie poprzez telefon komórkowy o płaczu dziecka lub o innych dźwiękach o podwyższonym poziomie (np. krzyku niani). Należy także zwrócić uwagę na wypowiedzi niani kierowane do dziecka.
Kontrola niani w drugim przypadku powinna koncentrować się na nagrywaniu fonii oraz obrazu. Wskazane jest stosowanie lokalizatorów położenia GPS. Pozwolą one na sprawdzenie położenia np. wózka w godzinach przewidzianych np. na spacer. Kontrolę położenia można wykonywać z użyciem telefonu komórkowego.
Kontrola niani w trzecim przypadku ogranicza się praktycznie do stosowania ukrytych kamer. Pozwolą one na rejestracje zachowania niani.
Poniżej prezentowany jest sprzęt pozwalający skutecznie rejestrować aktywność osoby pełniącej funkcję niani.
 Opis techniczny oferowanego sprzętu oraz jego cenę można znaleźć pod adresem:
3. Podsłuch pomieszczenia GSM
4. Lokalizator położenia GPS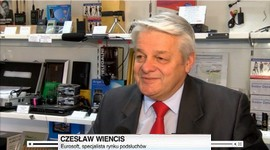 Euro-Soft 01-466 Warszawa Powstańców Śląskich 124 p.5 e-mail Ten adres pocztowy jest chroniony przed spamowaniem. Aby go zobaczyć, konieczne jest włączenie w przeglądarce obsługi JavaScript. tel. 501-159-903, 502-161-904, (22) 634-17-31 od 11.00 do 18.00
Rejestrator fonii KS-20

Czas nagrywania 20 godzin w plikach cztero godzinnych.
Nagrania  WAV odtwarzane jest przez  Media Player lub darmową aplikacje Auda City

Rejestrator KS-20 charakteryzacje się małymi wymiarami (jak na rysunku). Małe gabaryty rejestratora pozwalania na ukrycie go w różnego rodzaju zabawkach. Czas zapisu wynosi 20 godzin. Zapis jest realizowany w plikach cztero godzinnych. Każdy plik w swojej nazwie posiada datę i godzinę jego wykonania. Nagrane pliki są czytane w każdym komputerze programem Media Player. Można także używać darmowego programu do odsłuchu nagrań o nazwie AudaCity. Pozwoli on na znaczne przyspieszenie procesu odsłuchiwania wykonanych nagrań. 

Sugerowane miejsca montażu rejestratora KS-20

 

 Rejestrator obrazu.
UC-1

Rejestrator obrazu z fonią UC-1 pozwala na wykonanie nagrania 4 godzin filmu w rozdzielczości 720 x 480; 25 kl/s. Kat widzenia kamery wynosi ok. 61°. Wymiary 74 x 26 x 13 mm pozwalają na ukrycie kamery w każdych warunkach. Odtwarzanie nagrań jest możliwe na każdym komputerze z wykorzystaniem standardowych programów np. Media Player. W kamerze można zainstalować kartę pamięci 16 GB. Jest to maksymalna pojemność karty akceptowana przez rejestrator. Kamerę można umieszczać w dowolnym miejscu. 

Sugerowane miejsca montażu rejestratora UC-1

Cena :350 zł

 
Podsłuch GSM

 

 w przygotowaniu

 

 Cena : ..........

 

 

 Lokalizator położenia GPS

Lokalizator położenia GPS pozwala na określenie położenia dziecka np. w wózku w danym momencie np. na spacerze. Odczyt położenia można wykonać na telefonie komórkowym na mapie GOOGLE.

Cena : ..........